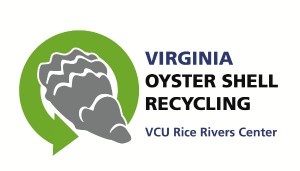 The Rivanna Master Naturalists have partnered with the Virginia Oyster Shell Recycling Program to assist with a unique statewide program that aims to restore Virginia's oyster population by returning oyster shells from the plates of diners to the bottom of our state's rivers.
The program, a joint effort of the Chesapeake Bay Foundation and Virginia Commonwealth University's Rice Center, is successfully returning thousands of pounds of oyster shells to their natural ecosystems. Restaurants in the city of Richmond are already recycling nearly 13,000 pounds of oyster shells every six weeks, but Charlottesville is not far behind. Expanding the project to Charlottesville earlier this year served as a trial as organizers aim to expand into more populous locations like Newport News and Northern Virginia.
While "recycling" might bring to mind the idea of oyster shells being repurposed into something new (like crushed to be used in gardens or driveways), the program actually aims to return oysters to their natural ecosystem.
"100% of these shells were heading to the landfill. We're reclaiming them and diverting them," explains Todd Janeski, coordinator of the statewide effort.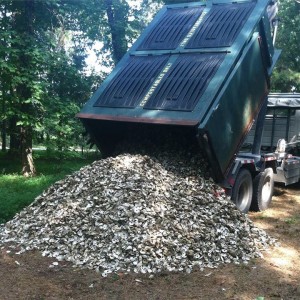 At one point, oysters were so plentiful in Virginia's waters that historical documents include accounts of small boats becoming stuck on oyster reefs, their oars scraping against these large masses of hard substrate. Oysters provide huge ecological benefits for their habitats, the most notable of which is their powerful filtering ability: a single oyster can filter an entire bathtub-sized volume of water in just one day.  Today, the oyster population in Virginia is at less than 2% of its historical peak.
Janeski explains that the goal of the Virginia Oyster Shell Recycling Program is to collect empty oyster shells which are then amassed into complex reef structures that provide the perfect habitat for new oysters to grow. These reefs are loaded with spat (baby oysters) before being restored to Virginia's waterways.
"In the first few days of their lives, oysters are free-swimming organisms, looking for a hard substrate to attach to. You could put down a tire rim, or crushed concrete, but they prefer oyster shell because it's their natural environment," Janeski explained.
These oyster shell reefs also provide additional ecosystem benefits. As the shells begin to slowly decompose, calcium carbonate is released into the water, helping to balance acidic pH levels in local waterways.  Offshore reefs also absorb wave impact, reducing the impact onshore and limiting erosion.   The reefs also provide ideal habitat for other native species such as striped bass, spotted sea trout, and crabs.
This project is a great way to connect oyster lovers and other citizens upstream in Charlottesville to the restoration of a natural wild oyster population downstream. Through involvement with the project, Janeski hopes that citizens will realize that "by supporting these restaurants, you're supporting part of the restoration process."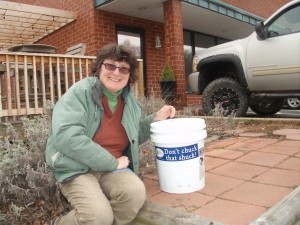 Local volunteer project coordinator Colleen Kiernan is eager for additional help collecting from area restaurants and encourages Rivanna Master Naturalists to contact her about supporting the project. Even  30 minutes a week can help ensure the project's ongoing success.
There are currently 10 weekly daytime pick-up spots available at locations including Blue Light Grill, Fossett's, Rock Salt, and Public Fish & Oyster. Restaurants rinse their shells and place them in buckets outside their business at their chosen time. Volunteers will not need to enter the restaurant: simply grab the bucket, transport the shells to the repository in Belmont, and return the emptied bucket to the restaurant.
"Master Naturalists are a key part of this process. We wouldn't be where we are without your help," Janeski pointed out.
Can you help with this volunteer project? Contact Colleen Kiernan (cckiernan [at] gmail [dot] com). Colleen will send you a Signup Genius link listing open volunteer slots for each week.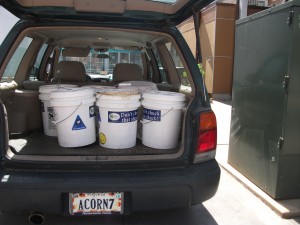 More information about oyster restoration statewide can be found here and here.