For information on applying for participation in the winter/spring 2017 basic training course, please visit the Training page.
The basic training course is intended as a broad based survey course to provide volunteers with a background knowledge of the natural history of the area as well as to learn about the opportunities available to become involved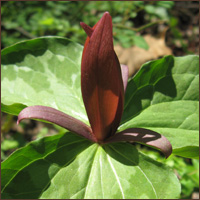 in local conservation projects. The Rivanna chapter has tailored its curriculum to fit the local environment and community.
The basic training requirements include at least 40 hours of instruction, with a minimum of 10 hours of that time spent in the field. All coursework must be completed in order to graduate as a Master Naturalist. Participants are allowed to be absent for up to two classes (or 5 hours) on the condition that the coursework is made up. Missing more than this will automatically disqualify the participant from graduation at the end of the course. More on what to expect from your basic training.
The Rivanna Master Naturalists (RMN) offer this basic training course once a year. There is a one-time fee of $150 to cover materials and chapter operation costs. Annual dues thereafter are $10/year. Enrolled participants will receive a Rivanna Master Naturalist notebook with the required curriculum materials, Peterson's Eastern Forests field guide, as well as various other field guides and books on local natural history topics. The fee is due by orientation and is non-refundable.
Additional requirements to become a Virginia Master Naturalist