Basic Training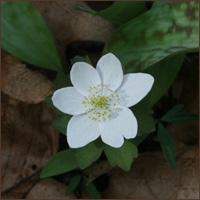 The first step to become a Virginia Master Naturalist is the successful completion of a 40-hour training course with your area chapter that includes both classroom and field experience. The training course is designed as a broad based survey course that provides volunteers with a background knowledge of the area in which they will pursue their service projects. This course is required only once in the life of a Virginia Master Naturalist. More on what to expect from your basic training.
Please note, there is a class fee of $150 to cover materials and chapter operation costs. Enrolled participants will receive a Rivanna Master Naturalist notebook with the required curriculum materials, Peterson's Eastern Forests field guide, as well as various other field guides and books on local natural history topics.
Advanced Training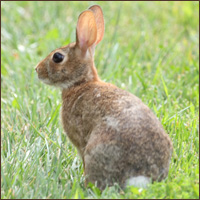 In addition to the one-time 40-hour training course, Virginia Master Naturalists are required to attend eight hours of advanced training in their area of volunteer interest. Advanced training is intended to provide volunteers with the background knowledge and skills needed to effectively perform the volunteer service of their choice. Advanced training may be one eight hour workshop or several smaller programs. Advanced training is required annually for re-certification.
Volunteer Service
To attain the status of certified Virginia Master Naturalist, members must contribute at least 40 hours of volunteer service in their local community each year. Volunteer service must be in a project approved by the chapter. For a list of RMN approved projects, visit the volunteer page.
Thirty hours of administrative service to the chapter can be used toward the volunteer requirement. Volunteer service is required each year for re-certification.
If you are a person with a disability and desire any assistive devices, services or other accommodations to participate in this activity, please contact the Chapter Advisor, Robbie Morrison, at the Virginia Cooperative Extension Albemarle/Charlottesville Office at 434-872-4580  (TDD number 1-800-828-1120) during business hours of 8 a.m. and 5 p.m. to discuss accommodations. Robbie can also be contacted at: robbiem7 [at] vt [dot] edu. Please call at least a week in advance.