Basic Training
Overview
The Virginia Master Naturalist program is a corps of volunteers dedicated to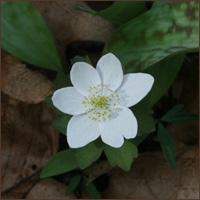 conserving our natural heritage.  We work with sponsoring state agencies and with local partnering groups such as schools, parks, and environmental groups.  Our chapter includes members of all ages, interests and backgrounds, united by a desire to educate, gather scientific data, and participate in a variety of service projects designed to help protect and preserve our shared ecosystem.
The first step to becoming a Virginia Master Naturalist is the successful completion of a 40-hour training course with your area chapter that includes both classroom and field experience. The training course is designed as a broad-based survey course that provides volunteers with background knowledge of the area in which they will pursue their service projects. This course is required only once in the life of a Virginia Master Naturalist. More on what to expect from your basic training.
Training Schedule 
The Rivanna Chapter of the Virginia Master Naturalists is pleased to announce that the 2018 Basic Training will begin in February. The 2018 class will meet on Wednesday mornings from 9am – 12 pm from mid-February to mid-May with field trips scheduled Wednesday afternoons and some Saturdays
A draft of the class schedule for 2018 is available and can be downloaded at this link.  Draft 2018 class schedule.
Applications
You can download the Student Application for 2018 Class and fill it out electronically.  Those who intend to apply for the class also need to submit  three references.  The Student Reference Form for 2018 Class can be downloaded and completed electronically. You must DOWNLOAD the forms from our website.   We strongly encourage you to submit your application electronically and return ALL FORMS to rma [dot] curriculum [at] gmail [dot] com. If it is a hardship for you to email the application, you may submit it by mail, and please write the words "Application" and "Confidential" on the envelop. Complete directions for submission are on the form.
Please note that your application and all of the three required references are due by Friday, January 12. For more information, email enquiries about the class and application process should be sent to the rma [dot] curriculum [at] gmail [dot] com
Information Sessions
Please join us!  We strongly encourage you attend an information session to meet some of the Chapter members as well as better understand the program and the volunteer requirements. Three sessions will be held.  All are at Ivy Creek Natural Area Education Building at 1780 Earlysville Road, Charlottesville.  Sessions will be held on
Wednesday, November 29, 9:00 am
Saturday, December 16, 10:00 am
Wednesday, January 3, 9:00 am
Please note, there is a class fee of $150 to cover materials and chapter operation costs. Enrolled participants will receive a Rivanna Master Naturalist notebook with the required curriculum materials, Peterson's Eastern Forests field guide, as well as various other field guides and books on local natural history topics.
Continuing Education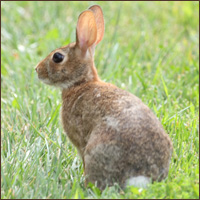 In addition to the one-time 40-hour training course, Virginia Master Naturalists are required to attend eight hours of advanced training in their area of volunteer interest. Continuing education is intended to build upon the basic training and provide volunteers with the background knowledge and skills needed to effectively perform the volunteer service of their choice. Continuing education may be one eight hour workshop or several smaller programs and is required annually for re-certification.
Volunteer Service
To attain the status of certified Virginia Master Naturalist, members must contribute at least 40 hours of volunteer service in their local community each year. Volunteer service must be in a project approved by the chapter. For a list of RMN approved projects, visit the volunteer page.
Thirty hours of administrative service to the chapter can be used toward the volunteer requirement. Volunteer service is required each year for re-certification.
If you are a person with a disability and desire any assistive devices, services or other accommodations to participate in this activity, please contact the Chapter Advisor, Adam Downing, at the Virginia Cooperative Extension Madison Office at 540-948-6881 (TDD number 1-800-828-1120) during business hours of 8 a.m. and 5 p.m. to discuss accommodations.  Please call at least a week in advance.
Virginia Master Naturalist programs and employment are open to all, regardless of age, color, disability, gender, gender identity, gender expression, national origin, political affiliation, race, religion, sexual orientation, genetic information, veteran status, or any other basis protected by law. An equal opportunity/affirmative action employer.