Welcome
Welcome to our website. Based in Charlottesville, the Rivanna Chapter of the Virginia Master Naturalists was chartered in June 2006 to serve the Central Piedmont of Virginia. We are still growing and developing and would like anyone interested in joining our group to read on. Check out the Rivanna Chapter activities in our newsletters.
But first things first.
What is a Virginia Master Naturalist?
The Virginia Master Naturalist Program is a statewide corps of volunteers providing education, outreach, and service dedicated to the beneficial management of natural resources and natural areas within their communities. The VMN program is organized in chapters that represent geographic areas in Virginia and is overseen by statewide committees. The state program coordinator recruits and advises new chapters and oversees the day to day operation of the program.
Launched in 2006, there were ten chapters formed the first year, with ten additional chapters coming in 2007. As new chapters form, the area each serves will change. Find the chapter nearest you.
How to become a Virginia Master Naturalist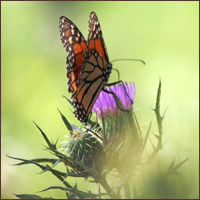 The process for becoming a certified Virginia Master Naturalist typically takes 6 to 12 months. One starts by identifying the chapter nearest you and enrolling in a 40-hour basic training course offered by that chapter. An additional eight hours of advanced training are also required. An important part of the certification process is the required 40 hours of volunteer service.
Training to be a Master Naturalist
Is this for you?
The most important qualification to enroll is a desire to contribute to your local environment through volunteer service. Volunteerism is the foundation upon which this program was founded. All members of the local chapter including officers, instructors, program leaders, and committee members are volunteers. All involved are working towards the common goal to improve their local communities by training an ever increasing supply of skilled volunteers.
Do NOT enroll in the Virginia Master Naturalists training without a strong commitment to fulfill the volunteer requirement.
Take a short quiz to see if this is the program for you.
The Virginia Master Naturalist Program is open to all regardless of race, color, national origin, sex, religion, age, disability, political beliefs, sexual orientation, or marital or family status.